Wheelchair Service
When you need to take your wheelchair with you, choose Fairfax Yellow Cab wheelchair accessible vans to take you from A to B. You are invited to use any of the company's state-of-the-art vans equipped with ramps and tie downs for wheelchairs as you ride with specially trained drivers who put your needs first.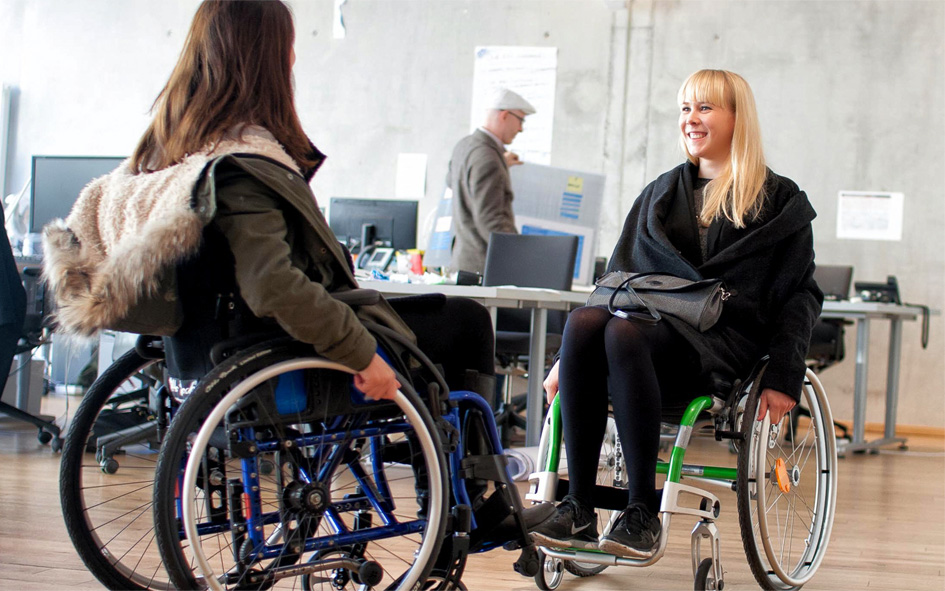 Wheelchair Taxi Service Done Right
Whether you need a longer or a shorter wheelchair van transportation in Fairfax County, Virginia, you have the right to demand your comfort is guaranteed. With years of experience in the field and numerous returning clients that have enjoyed FYC's services, there are very few things (if any!) that can surprise us in terms of your expectations, requests or travel requirements.
Regardless of the type of transportation you need (whether 'it's a ride to the airport, transport to physical therapy or a casual get-together with your friends), expect the finest handicap taxi treatment in the area.
Booking a yellow cab handicap ride with Fairfax Yellow Cab, you are getting:
Latest wheelchair accessible vans providing the best non-medical transportation nearby
Custom-tailored handicap transportation options for passengers with a temporary or permanent disability
Budget-friendly rates, supporting you in relying on regular wheelchair transportation taxi cab services provided by FYC
Standout wheelchair taxi service and trained staff that's making sure your rides go as smoothly as possible every step of the way, regardless of the type of your disability
The Best Transportation Help Getting to Doctor's Appointments
Fairfax Yellow Cab is known for its diligence, professionalism, and competence in all-things-transportation. Providing superb wheelchair accessible taxi services close to your location, Fairfax Yellow Cab has positioned itself as the first taxicab company in the vicinity for handicap transportation. Whether you are looking to book physical therapy handicap transportation nearby or you need secure transportation taking you to the 'doctor's occasionally, your favorite yellow cab company has got a transportation plan ready.
How Can I Book Physical Therapy Handicap Transportation?
In a nutshell, the number to call is 703-534-1111. Fairfax Yellow Cab offers excellent rates and fantastic conditions for both returning and new clients. Communicate your transportation specifics with your appointed customer service agent, the number of people traveling (with you) along with all other requirements, and let the nearest handicap cab come to you.
Where Can I Rent a Handicap Accessible Van in Fairfax County, Virginia?
With Fairfax Yellow Cab! Your need to feel safe and adequately supported comes first to everyone in the company, at all times. Book a handicap accessible taxi with us and get to your final destination with ease.
BOOK Wheelchair SERVICE
Let's get booking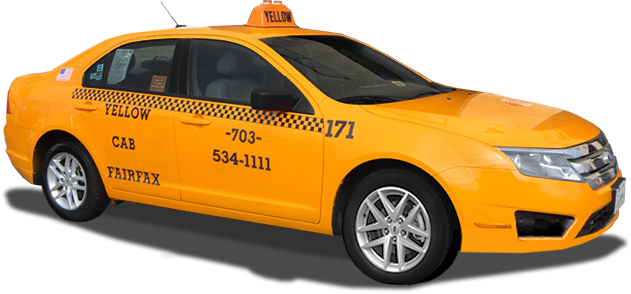 From full-sized cabs to wheelchair accessible vans, Fairfax Yellow Cab makes sure your transportation needs are met, and expectations exceeded. A well-maintained fleet of cars with ample space and beautiful interiors sure makes for the best taxi service there is! Going green? Yes! Fair Fax's hybrid "greener" cars are actively paving the way to a cleaner environment.
Book Now