Wheelchair Service
When you need to take your wheelchair with you, choose Fairfax Yellow Cab wheelchair accessible vans to take you from A to B. You are invited to use any of the company's state-of-the-art vans equipped with ramps and tie downs for wheelchairs as you ride with specially trained drivers who put your needs first.
Wheelchair taxi service done right
Whether you need a longer or a shorter wheelchair van transportation in Fairfax County, Virginia, you want your comfort guaranteed:
– Latest wheelchair accessible vans providing the best non medical transportation nearby, topped with custom-tailored transportation options and budget-friendly rates
– Standout medicaid service and trained staff that's making sure your rides go as smoothly as possible every step of the way, regardless of the type of your disability
Where can I rent a handicap accessible van in Fairfax County, Virginia? With Fairfax Yellow Cab! Your need to feel safe and properly supported comes first to everyone in the company, at all times. Book a wheelchair accessible van with us and get to your final destination with ease.
BOOK Wheelchair SERVICE
Let's get booking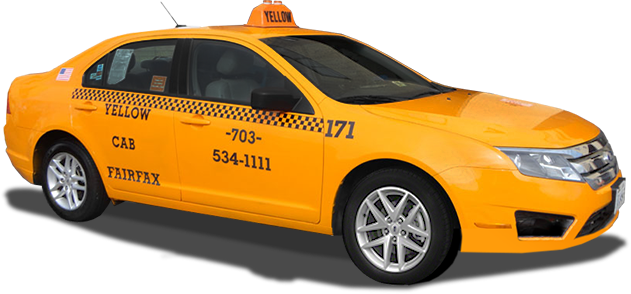 From full sized cabs to wheelchair accessible vans; our well maintained fleet will ensure that your transportation needs are met and expectations exceeded. Our SUV's and mini-van station wagons provide ample space, while our hybrid "greener" cars pave the way to a cleaner environment.
Book Now